Professional CCTV installation in Leeds & Yorkshire areas
CCTV has rightly become the tool to help with the mundane role of watching over either our homes or business premises. Used as a deterrent or simply ensuring the safety of loved ones, employees or personnel possessions it is the silent but ever watching eye…
CCTV has become popular among home owners and businesses in Leeds and across the UK, as a means of protecting your property and possessions from burglars, criminals and vandals.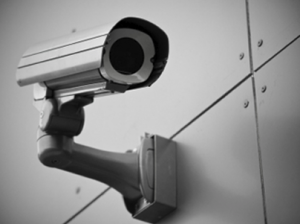 Having a visible CCTV system Installed by Dale Communications Leeds on the outside of your home or premises, will reduce the incidence of crime and give you peace of mind that your home or business is better protected.
We have a full range of cameras ranging from covert cameras to night vision cameras. Number plate recognition cameras,  IP systems,  DVR recorders from 250GB TO 4TB recording space.
Designed with you in mind.
Dale Communications Leeds have designed a variety of CCTV packages that have been specifically created to offer you a range of cost effective and reliable security options for your home or business in Leeds or throughout the UK.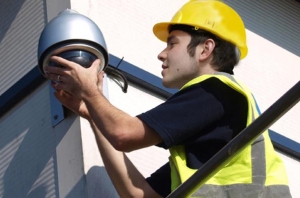 Whether you have a small/large home or retail shop, public house, night club, warehouse or industrial estate Dale Communications can provide a CCTV solution to suit your budget and specific requirements, whilst giving you complete peace of mind.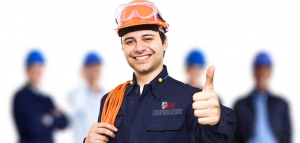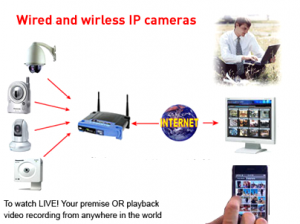 IP CCTV – Greater Flexibility.
IP based cameras are the future. They work by turning images and audio into data then transmitting this data over a network or Internet connection. The ultimate benefit of this over analogue CCTV systems is greater flexibility, better performance and easier installation.
Whilst IP CCTV has been available for around 10 years, it is only in the last few years that the technology has matured, leading to the developments in Megapixel IP cameras. Read below for a summary on the benefits of using IP based systems over traditional analogue systems.
IP CCTV systems do not require local recording, they can transmit their images across Local Networks, the Internet and Wide Area Networks to a central location, where they can be recorded, viewed and managed.
ANALOGUE
An analogue CCTV system is designed to record security cameras locally only. This means that if you have 2 or more premises, then each will require a Recording Device, this makes managing larger systems harder and not very cost effective.
Residential Properties &
Small Business
Solution 1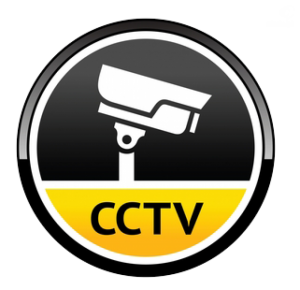 Only
£599
Installation Included
View via IPAD or Smart Phone
1 x 4 Channel DVR
1 x 1TB Hard Disk Drive (Supports IPAD & Smart Phones)
1 x Remote Control
4 x 2MP 30 IR Day/Night Dome Cameras
1 x 18" LCD HD Colour TV Monitor
1 x Fused Spur If Required
1 x Smart Phone setup (existing Broadband or Router Required)
2 x CCTV Warning Signs
2 Years Parts & Labour warranty
Fully Installed by Professional Engineers
Residential Properties &
Small Business
Solution 2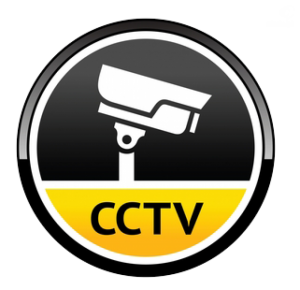 Only
£999
Installation Included
View via IPAD or Smart Phone
1 x 8 Channel Real-time D1 resolution DVR with USB back up
1 x 3TB Hard Disk Drive (Supports IPAD & Smart Phones)
1 x Remote Control
8 x 2MP IR Day/Night Dome Cameras
1 x 22" LCD HD Colour TV Monitor
1 x Modulated so user can watch on main TV set
1 x Fused Spur If Required
1 x Smart Phone setup (existing Broadband or Router Required)
2 x CCTV Warning Signs
2 Years Parts & Labour warranty
Fully Installed by Professional Engineers
This system can be upgraded to higher specification cameras and add a further 4 Cameras if required
Residential Properties &
Small Business
Solution 3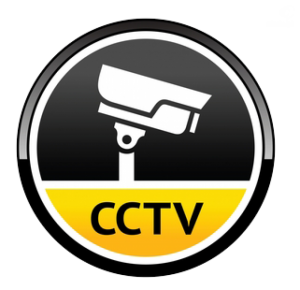 Installation Included
View via IPAD or Smart Phone
1 x 16 Channel Real-time D1 resolution DVR with USB back up
1 x 4TB Hard Disk Drive (Supports IPAD & Smart Phones)
1 x Remote Control
8 x 5MP IR Day/Night Dome Cameras 2.8-12mm Vari-Focal Lens
1 x 22" LCD HD Colour TV Monitor
1 x Modulated so user can watch on main TV set
1 x Fused Spur If Required
1 x Smart Phone setup (existing Broadband or Router Required)
2 x CCTV Warning Signs
2 Years Parts & Labour warranty
Fully Installed by Professional Engineers
This system can be upgraded to higher specification cameras and add a further 8 Cameras if required
Residential, Small/Large Business
Solution 4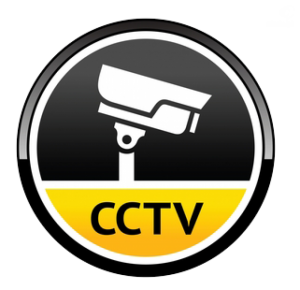 Installation Included
View via IPAD or Smart Phone
1 x 16 Channel Real-time D1 resolution DVR with USB back up
1 x 6TB Hard Disk Drive (Supports IPAD & Smart Phones)
1 x Remote Control • 1 x Power Supply Unit
16 x 5MP 60 IR Cameras
1 x 26" LCD HD Colour TV Monitor + Wall Mount Bracket
1 x Modulator to View Cameras on main TV set
1 x Fused Electrical Spur If Required
1 x Smart Phone setup (existing Broadband or Router Required)
4 x CCTV Warning Signs • 2 Years Parts & Labour warranty
Fully Installed by Professional Engineers
Lockable 21" DVR Enclosure with Wall Brackets (Protects against DVR theft)
This system can be upgraded to higher specification cameras plus add a further 6 Cameras if required
Residential, Small/Large Business
Solution 5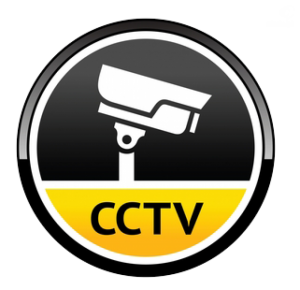 Installation Included
1 x 16 Channel Real-time D1 DVR Unit
1 x 6TB Hard Disk Drive (Supports IPAD & Smart Phones)
1 x Remote Control • 1 x Power Supply Unit
16 x Latest 4K 8MP 60M IR Cameras
1 x 32" LCD HD Colour TV Monitor + Wall Mount Bracket
1 x Fused Electrical Spur If Required
1 x Smart Phone setup (existing Broadband or Router Required)
1 x Modulator to View Cameras on main TV set
4 x CCTV Warning Signs • 2 Years Parts & Labour warranty
Fully Installed by Professional Engineers
Lockable 21" DVR Enclosure with Wall Brackets (Protects against DVR theft)
This system can be upgraded to higher specification cameras plus add a further 6 Cameras if required